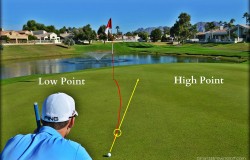 Posted on November 4, 2013 by Grant in Golf Fundamentals, Putting.

Little known (or thought about) fact: Reading how your putt will break and aiming your putter face correctly is just as important as making a good stroke. 1.) Find the lowest point of the green: This is the key to correctly reading a putt. Usually there are 3 or 4 quadrants on an individual green. […]

Continue Reading... 2 Comments.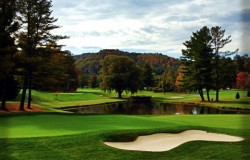 Posted on November 1, 2013 by Grant in My Journey.

Yesterday, a flood of memories came rushing into my mind. At this time last year, I was delivering pizzas at night after my lessons, practice and tournaments. I was running myself ragged under the assumption that I could "make" things happen. Our daughter Ellie was less than a month from being born and I was […]
Continue Reading...
2 Comments.