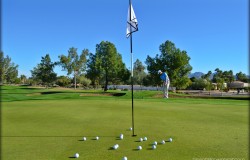 Posted on February 28, 2012 by Grant in Golf Fundamentals, Practice.

How much time do you spend planning before you practice? When you go to the range, do you have a plan of exactly what you are going to work on, or do you just "wing it"? One of the main reasons I have been able to get better at golf,  is because of consistent, planned […]

Comments Off

on Practice with a Purpose

Continue Reading...