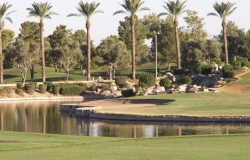 Posted on January 27, 2012 by Grant in My Journey, Tournament Recap.

Just finished my qualifying round for the PGA Tour event here in Phoenix. I shot 1 under par, 70, at Lone Tree Golf Course in Chandler, AZ. Although 67 is probably the number that will get through, I am pleased with the chances I had for birdies coming down the stretch. I hit a lot […]

2 Comments. Continue Reading...