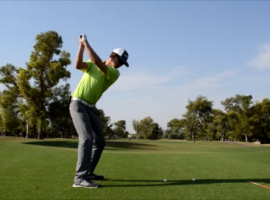 Posted on June 25, 2017 by Grant in Golf Fundamentals, Swing.

Here's a good visual for what the clubhead needs to do at the top of the backswing and during the downswing to hit straight shots: Don't Break the Plane from Grant Brown Golf on Vimeo.

Comments Off

on Don't Break the Plane

Continue Reading...