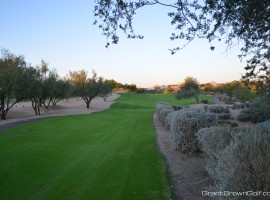 Posted on January 19, 2016 by Grant in Course Management, Golf Fundamentals, The Mental Game.

What distractions have you been allowing into your golf game? Do you know how to eliminate them? I'm sure you could think back to your last round of golf and identify a few distractions that might have affected your golf game. Too many swing-thoughts, worry about previous bad shots, or fear of hitting it in […]

Continue Reading... 2 Comments.